Six generations later, one of the most well-known, admired and sought-after cars is back with a vengeance. The iconic Ford Mustang, with the 2015 version coinciding with the 50th anniversary of the Mustang, features a redesigned body that's lower in roof height, and sits powerfully on the ground in a low, wide stance. Complementing that is a smooth, sleek profile courtesy of the steeply sloped windshield and rear glass, as well as extra width. Realizing that drivers today need their cars to do everything, Ford's shaped the trunk to handle a variety of duties, enabling it to hold an impressive amount of gear like two golf bags. As Ford doesn't start building the 2015 Mustang until August, West Coast Ford Lincoln should see them on their lot in September or October.
Aesthetics
When you've got a car that's as successful and iconic as the Ford Mustang, it's easy to sit back and not improve much for 2015. Ford hasn't done that, making it wider and lower to give it an aggressive, solid stance. The three-bar tail lights and sequential turn signals are still there, but the A-pillar has been moved back so the hood's longer and the B-pillar has been hidden. The "hockey stick" body site cut out, present since the beginning, is the biggest change, though, as it's been dropped to make the Mustang look even longer.
Inside, space has gotten more efficient, with a roomier cabin, bigger trunk, and enhanced outward visibility. Drivers will still see the car's dual-cowl cockpit design with the regular radio and HVAC controls, along with soft-touch plastics and real aluminium and leather. One new thing is the MyFord touch screen, making its first appearance in the 2015 Ford Mustang and adding next-gen technology to make this a futuristic ride.
Performance
All the power drivers have come to know and love is back-times more-in the 2015 Ford Mustang, coming in either a six-speed manual or six-speed automatic gearbox.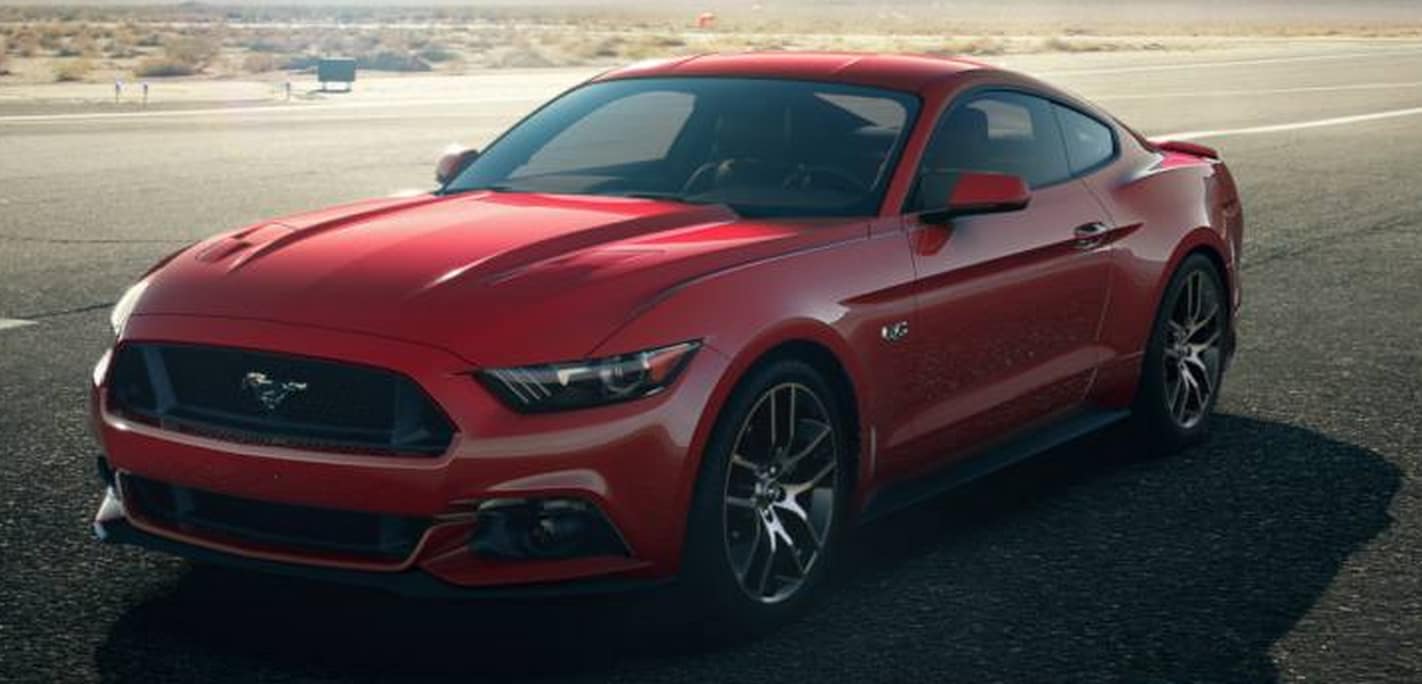 2015 Ford Mustang Engine
| Engine | Horsepower | Torque |
| --- | --- | --- |
| 3.7L V6 6-cylinder, DGI | 300 | 270 lb-ft |
| GT: 5.0L V8, Twin-Scroll Turbocharger | 420 | 390 lb-ft |
| 2.3L EcoBoost, Turbo 4-cylinder | 305 | 300 lb-ft |
2015 Ford Mustang Fuel Economy
| Transmission | City | Highway |
| --- | --- | --- |
| Mustang | *10.8L/100 km (22 mpg) | *6.3L/100 km (37 mpg) |
| GT | *11.9L/100 km (20 mpg) | *7.9L/100 km (30 mpg) |
| EcoBoost | --- | --- |
*current rates are supposed to improve on the new model
Mustang Awards
Awards for this model are available at this time. 
Safety Features
There are over 20 new offerings in the 2015 Ford Mustang, ranging from adaptive cruise control and collision warning to a new four-mode (Normal, Sport+, Track, and Snow/Rain) driver-selectable system. But all the base safety features (airbags, remote start, remote window opening, stability controls, Blind-Spot Information System, and Cross-Traffic alerts) are still there, as well as jazzed-up ones: collision warning, acceleration timer and brake performance readout, launch control, and individual tire monitoring.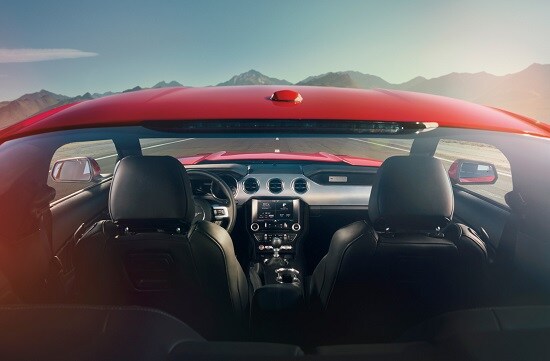 Warranty
Basic: 60,000 km (36 months)
Powertrain: 100,000 km (60 months)
Corrosion Perforation: unlimited (60 months)
Major Emission Components: 130,000 km (96 months)
The Competition
Although the 2015 Ford Mustang is top in its class and has remained that way since its inception, many cars have tried to be like it, like the Chevrolet Camaro and Nissan Altima.
2015 Ford Mustang for sale in Greater Vancouver, BC
The 2015 Ford Mustang is as iconic as ever. It has many great features, like Intelligent Access, Blind Spot Information System, and Cross Traffic Alert. Come test drive one today at West Coast Ford Lincoln. 
West Coast Ford Lincoln sells and services the Ford Mustang and other Ford models. Come to your local Greater Vancouver Ford dealer - West Coast Ford Lincoln and test drive the 2015 Ford Mustang.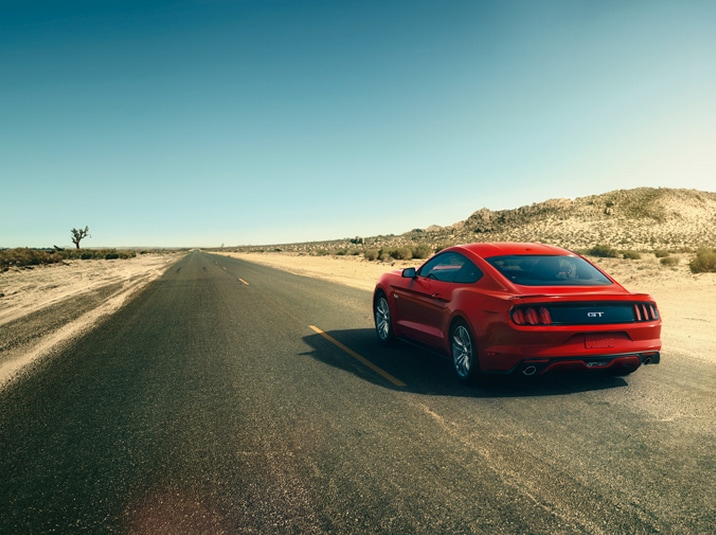 Disclaimer: Pricing is subject to change without notice, actual price may vary; installed options may also vary by dealer. Price does not include applicable license fees, insurance, registration, tax, freight / delivery, PDI or administration fees. Warranty may subject to change without notice, actual warranty may vary. Specification may change without notice. See dealership for final pricing, warranty, and availability.