It might be time to update your Ford SYNC® 3 Navigation Map!
Update your SYNC® 3 navigation map and start enjoying the latest addresses, roads, and points of interest. 
DRIVING EXPERIENCE
The SYNC® 3 navigation system brings you an enhanced driving experience: route recommendations, real-time traffic updates, advice on local points of interest, and more.
IMPROVED PRODUCTIVITY
An updated navigation platform means new roads and better use of your time. You'll enjoy new routes with the latest update while driving to your destination.
With This Update You Will Find:
New Roads

Speed Limit Updates

New Points-of-Interest

Updated Turn Restrictions and Traffic Changes
There may be thousands of navigation data points changing every day, but we'll help you get there with care.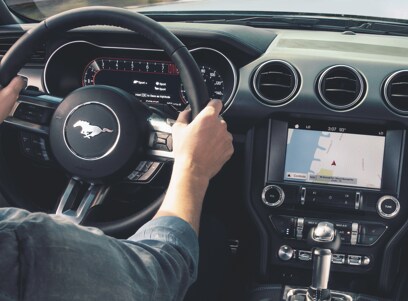 Click here to see the map update process! When you're ready to get started, simply enter your vehicle's VIN and ESN to determine if a map update is available for you.
Note: Map License files are VIN and ESN specific, and will need to be identified and used in the order process. The ESN is found in the vehicle's SYNC 3 touchscreen, under the Settings "About SYNC" menu. The vehicle must also have the most current version of the SYNC® 3 software already installed. For more information on how to update the SYNC® 3 software, please consult:  https://help.ford.com/update-sync/